Computer Networks & Wireless Networks
We have a vast experience in configuring, troubleshooting and setting up of both wired and wireless networks in and around the Cambridge area.
We'll assist with setting up your broadband connection, as well as your wireless network and email accounts.
We can also diagnose and repair any Internet connectivity related issues you may be experiencing. If you've just had broadband installed on your computer and are not sure of the best way to proceed, give us a call.
Network troubleshooting is a set of measures and processes used to identify, diagnose and solve and issues within a computer network.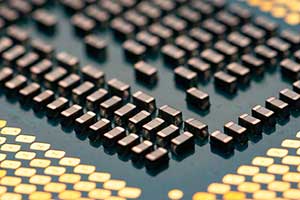 Tips to troubleshoot your Internet network connection:
– Try another device or website. Is the problem only occurring on one device or all of your devices? If your laptop is having problems, see if your tablet or mobile phone can connect to the Internet. If the problem is only occurring on one device, then you can safely assume that problem is down to that particular device. If a specific website won't load, then try another website. Also, you can try an alternative web browser, such as Chrome or Firefox to help narrow down the problem.
– Check the wi-fi settings. Check the wifi signal icon in the bottom-right corner of Windows. Click on the icon itself and make sure it's connected to the correct wireless network with the correct password. You may be connecting to the wrong wireless network by default.
– Check your Internet package. If the Internet is working but it's running slower than expected, go to a speed test site and run the speed test.
– Check your router. If none of the indicator lights are lit up then disconnect it from the power source, wait a few minutes then reconnect it. Wait ten minutes and then reboot your computer to see if the situation has resolved itself.
– Who else is using the Internet? It may be that someone else in your house is using up all of your bandwidth.
– Improve your wireless signal. If you're using wifi then there are some problems that can cause your connection to slow down. Try connecting your PC directly to the router with an Ethernet cable to see if that helps to determine the issue.
– Wipe your settings clean. If rebooting the router doesn't help. It may be that a certain setting on the router is causing an issue. You can try resetting your router to it's factory default setup. For a lot of routers, this involves pressing a tiny reset button on the rear of the router and holding it down until the indicators start flashing. When it's been reset, you'll be able to go into the web interface and set it all up from scratch.
– Upgrade to a faster router. If you're using an old router, then it may time to upgrade to a newer model. If your router is supplied by your Internet Service Provider then it would be best to contact them about a free upgrade.
– Check the connections. Check the connections from where your phone line or ISP cable come into your property.
– Check for viruses and malware. Sometimes your connection can be adversely affected by malware or viruses on your laptop or computer which can have an impact on your connection speed.
We support all desktop, laptop and notebook computers and networks. Including Windows 7, Windows 8, Windows 10 and Windows 11.
If you'd like to install a wireless network, or expand on an existing wireless network because of wireless range issues, then please let us know.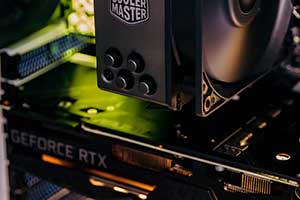 Phone: 01223 813344
Mobile: 07899 075100
Email: [email protected]
WhatsApp: Click here
Contact Form: Click here