About Cambridge PC Support – Cambridge Computer Services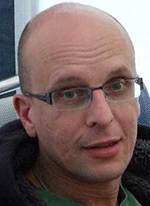 Cambridge PC Support was formed in April of 2003 by Kevin Price.
Living in Cambridge since the age of 4, Kevin has had many years of experience with all aspects of computers, right from back in 1982 with the Sinclair ZX81.
Since then he has worked at the University Of Cambridge Engineering Department studying electronics and digital circuits for approximately 7 years. He then worked at the Cambridge Health Authority as their Database Administrator and I.T. Lead Technician supporting all their computers, servers and networks, and being the main tech support person for their many users.
He then moved on to work for a local Internet security company providing technical support for their customers and their internet I.T. infrastructure. After the company relocated to London, Kevin left and started up Cambridge PC Support in 2003.
Since then, Cambridge PC Support has gone from strength to strength and now support home and business computer owners in Cambridge and all of the surrounding villages and areas. Cambridge PC Support has dealt with many computer and network related issues and has helped hundreds of people with their computer problems and requirements. These include computer viruses, slow laptops, wireless strength problems, new computer and laptop set up, computer data recovery and PCs that refuse to start!
Contact us now, to find out more:
Phone: 01223 813344
Mobile: 07899 075100
Email: info@cam-pc.co.uk
WhatsApp: Click here