Computer Tune-Up & Computer Speed Up in Cambridge
If your computer or laptop is running like treacle, crashing or locking up for no apparent reason, then we're here to help!
Computers slowing down can be cause by many different things. This includes, outdated or incompatible drivers, software issues, hardware issues, viruses and malware. The more software you have installed then the more the computer hardware has to work. Also, malware can be a cause of slow computers, they get onto PCs quite easily and it's often hard to know that it's there and removing it can be tricky if you don't know what you're doing.
We use our specialized 25 point tune-up, which significantly improves the performance and reliability of your computer or laptop. This includes clearing out temporary files, checking programs that run on start up, updating both Windows and any software applications and much more!
We'll also perform in an in-depth deep scan of your computer's hard drive for any viruses or malware and safely remove them.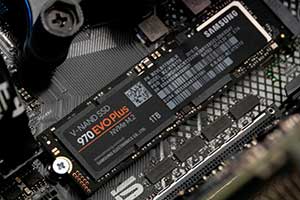 Computer Tune Up Checklist
– Remove Unnecessary Software – this can loiter in the background eating up precious disk space as well as leaving processes running in the background using up memory and eating into processor usage.
– Remove Unnecessary Files – these use up hard disk drive space and also may harbour malware or viruses.
– Update Windows – it's important to ensure that any update to Windows are applied, these will fix any bugs in the operating system as well as eliminate any security issues.
– Optimize Startup – check which programs and services are running when the computer is turned on, to both to decrease the boot-up time as well as ensure that the system runs more smoothly.
– Check for malware – scan for malware and viruses to ensure that your computer's performance isn't being impacted as well as to remove any security risks. We can also install and configure anti-virus and anti-malware software to reduce the chance of future infection.
– Defragment hard drive – this is not necessary on SSDs (solid state drives) but is important with mechanical drives especially after a lot of files have been removed. With SSDs it's important that the trim function is being utilised correctly.
– Check hardware – sometimes speed related issues are caused by failing components, especially hard drives. We'll check that your hard drive is in good working order.
– Recommend any hardware upgrades – in most cases, an upgrade to a SSD will make a world of difference to the speed of your computer. Also, for gamers, a graphics card upgrade may be necessary.
– Configure Windows – there are a few settings in Windows that can be altered to improve it's performance. Such as performance modes, search indexing, tips and notifications, etc.
– Check hardware drivers – check for missing hardware drives which can cause errors or problems. Also, graphics drivers in particular are good candidates for updating regularly, especially for computer gamers.
– Turn off fast startup – Windows 8, Windows 10 and Windows 11 all have a "feature" called fast-startup which can cause many issues in itself. It'll end up that your computer hasn't had a proper shutdown for months which can cause all sorts of issues such as slow-running, no Internet connection, software not working properly, not being able to print as many other issues as well.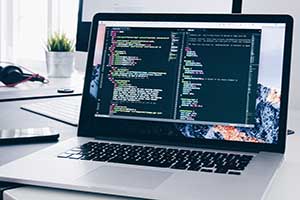 Phone: 01223 813344
Mobile: 07899 075100
Email: [email protected]
WhatsApp: Click here
Contact Form: Click here